JXWorkBench Intro
JXWorkBench is a commercial plug-in to JXplorer, that adds a number of 'nice to have' extensions.
This includes a Password Vault to securely manage a number of directory connection details without needing to re-enter passwords every time, and a powerful Find and Replace tool that allows for global find and replace operations across a directory, optionally using regular expressions and cross-attribute value substitution.
In addition, the existing ldif import/export option is supplimented with a csv import/export option, allowing for export to spreadsheets and database systems that can handle 'comma separated value' files. (In fact other separators are also supported).
The most important addition is probably the Reporting system, which integrates Jasper Reports into JX to allow for reporting on the directory, including same reports for users, groups and organisational structure.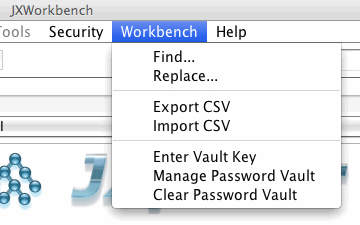 For more information see http://jxworkbench.com